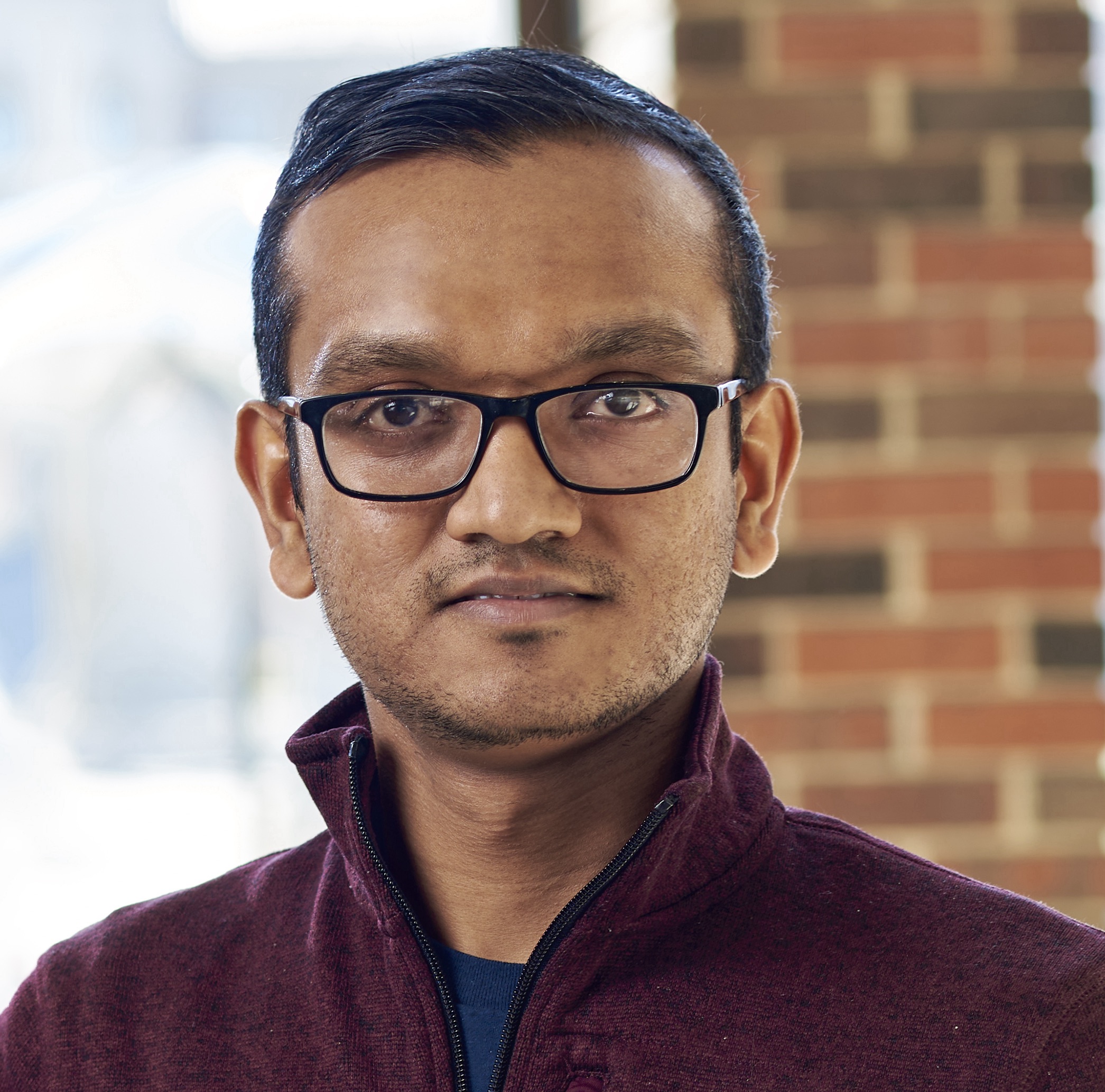 I have graduated and joined Intel as a Deep Learning Compiler Engineer!
I obtained my PhD in the Electrical and Computer Engineering from Purdue University. I was a member of Purdue Programming Languages Group (PurPL). My PhD research focused on developing targeted compiler transformations to improve performance and reliability of programs with irregular control-flow. I also have experience in using program analysis techniques (e.g. Fuzzing, Symbolic Execution) to improve Performance Test Generation.
I am fortunate to be advised by Prof. Milind Kulkarni.

Publications
Technical Talks
Education
PhD in Electrical and Computer Engineering
Purdue University
(August 2023)
MS in Electrical and Computer Engineering
Purdue University
(December 2020)

BS in Electronic and Telecommunication Engineering

University of Moratuwa, Sri Lanka
(May 2015)
Work Experience
Research Intern
Adobe Research, San Jose, CA
(Summer 2020)
Software Engineering Intern
Bigstream, Mountian View, CA
(Summer 2019)
Associate Software Engineer
Paraqum Technologies, Colombo, Sri Lanka
(2015 - 2016)
Software Engineering Intern
MillenniumIT Software, Colombo, Sri Lanka
(2013 - 2014)
Professional Service
Artifact Evaluation Committee: CGO 2023
Student Volunteer: SPLASH 2021
External Reviewer: ISSRE 2017, 2018, DSN 2021
Undergraduates Advised: Pranavi Bajjuri, Ganesh Varnekar, Vidush Singhal